Movement is vital to our physical and emotional wellbeing and whereas exercise used to be something I did to punish and control my body it's now something I do to celebrate what it can do.
I teach Pop Up Pilates sessions and focus on Pilates for mind body connection and lowering cortisol levels.
90 minutes of Movement as Medicine.
FABilates is my unique blend of Pilates & Functional Movement & there will be 60 minutes of focused mobility, flexibility & supple strength.
We will move together, meditate & connect to bring more flow to our bodies.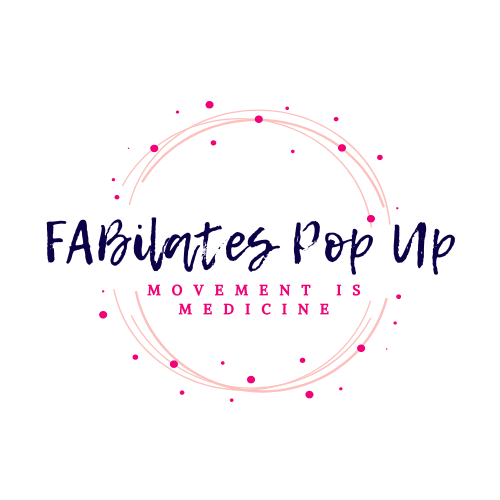 FABilates is my own special blend of Modern Pilates, Biomechanics Coaching, Faster Functional Fitness and Diamond Pilates for pelvic floor health.
These Pilates classes are perfect for those who want to maintain or increase suppleness and mobility and are perfect for those at any stage in pregnancy. (please note if you are pregnant and new to the class you will need to attend a private 121 session to ensure I can provide you with specific coaching for your needs – for costs and details please contact me).
I have taken all my learning over the last 15 years and blended the different disciplines to bring you the best possible class for body and mind. These exercise disciplines combine the focus on suppleness that you find in Pilates and Yoga, the freedom of movement from Biomechanics Coaching, with the emphasis on strength building found in the gym. In this way it aims to create balance and natural poise, taking into consideration all the factors involved in the maintenance of a healthy body and mind which is unique to you.
Modern Pilates offers a different way of thinking about your body. Through practicing the movements, you will become more self-aware and better able to take control of your body and your l
FABilates is not an "instead of" but an "as well as" – it does not replace your current exercise programme, but rather compliments and enhances it by improving the way your muscles work together – so whether you are a runner, swimmer, footballer, rugby player or aerobics bunny – FABilates will improve your performance and results. All classes can be adapted to your own unique body and your ante and post natal needs.