The FABmot was designed to enable you time to step off the merry go round called life & gift yourself the time to check in with yourself and ensure all is WELL as you get to meet your FABulous 5 SoftPower Types.
The FABmot was created to provide you with that much needed touch base with yourself to ensure that you are living your best life fully empowered and educated to be an informed consumer. It is my opportunity to bring all my learning and insights to you so that you can choose what you need to support your wellbeing.
Just like we have our car MOT'd every year I believe we should also have our bodies and lifestyle MOT'd too. 
The only constant in our life is change and so how great would it be to have an annual, bi-annual, quarterly touch base to check in with yourself, allow me to hold the mirror up, invite you to be your own detective and give yourself time off the merry go round to check in, review and recharge.
Serious about your Hormone Health? I am partnering with The Holistic Pharmacist Jolanta A Addicott to bring you the Gold Standard in Hormone Testing "The Dutch Test" you can connect with Jolanta by clicking on the button below: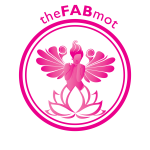 A 60 minute lifestyle consultation acting as a catalyst for change – you simply need to check in with yourself and reset your goals. This is for those that know what to do, they just need reminding, tweaking and resetting themselves £44:00 (worth £88:00) until December 31st 2021.
I WANT TO BOOK MY FAB MOT, WHAT DO I DO NEXT?
Click the button below to contact Mairi about your FAB MOT.
Look for the 'Let's Chat' slots. Select and enter your details and you will be taken through the bookings to select the type of call or MOT you would like to discuss.
As you are here, you may be interested in coaching sessions with Mairi…
It was a treat to speak with Mairi today! She is kind and knowledgeable, and she gave me some good suggestions/ideas that I will be implementing immediately. Thanks Mairi!
I contacted Mairi for her expert opinion and guidance on some post menopausal symptoms I was having. Chatting with her was incredibly helpful and insightful. Mairi is a great listener and put me at ease about the concerns I had. Mairi gave me great advice and recommended one of the beautiful DoTerra oils, Zendocrine, which I am now using as part of my daily self care. Mairi is a wise woman with a lot of compassion, knowledge and, well, just all-round loveliness ❣️❣️ If you're stuck in 'menopausal madness' give this Rockstar chick a call, she's awesome ❣️ ❣️
I would highly recommend Mairi. She has a wealth of knowledge and expertise to offer on anything menopause related, essential oils, aromatherapy and her cacao ceremonies are wonderful. She holds such a beautiful space for everyone✨🙏🏻 Amazing results
Mairi is uplifting and inspiring to be around. She creates a safe space to let me relax and be myself. Her cacao ceremonies are a great way to feel part of a group and reflect. Her knowledge and passion for essential oils is amazing and she's always happy to help. Thanks for everything you do to serve your community ✨